Our printing house provides wide range of popular printing products and printing services.
We provide urgent and non-urgent production of promotional and informational print products. The goal of our dynamic typography is production of exclusive and high-quality printing, whether it's business cards, envelopes, brochures, calendars or other types of printing.
To achieve your goal we offer to the customer:
·

The most convenient ways to communicate with our printing professionals
·

The services of experienced, attentive managers who are always ready to help or to answer on your questions.
·

Wide range of printing products: business cards, flyers, booklets, letterheads, brochures, calendars, folders, labels and stickers, notepads, posters and envelopes etc.
·

Various types of printing. Currently we use colour, offset and large format printing.
·

Providing advice and services of professionals who will introduce you to the world of opportunities provided by modern printing.
·

Quality execution of orders on time.
The main objective of commercial printing house is production and subsequently the replication of both graphic and informational materials. Consequently, all items which are made in printing house included in the list of printing products. The main list of such products includes (flyers, posters, booklets, brochures), printed products for businesses (business cards, envelopes, calendars, stationery, folders), souvenir products (invitations, calendars, greeting cards). Our printing house uses different materials for printing of abovementioned products. The most frequently designers use paper, cardboard, plastic and canvases.
Our printing house provides full range of printing services. This means that in our printing house you can order not only labels, stickers, posters, greeting cards, invitations and other promotional materials. Our printing house also provides services for the design of these products, production models and also delivering products to the customer.
Our printing house can offer to the customer:

Efficiency of work

Services of professional designer

Professional layout

Production graphic images of any complexity

Providing printing services
Printing house PH print provides the following kinds of print:
Offset printing
For over 100 years offset printing is popular in the printing industry. Nowadays, offset printing has become a classical print form which produces the majority of printing products. Offset printing is the best solution for printing on paper or paperboard in large print runs.
Digital printing – high quality, short-period of time
The main advantage of this type of printing that digital printing is carried out in a short period of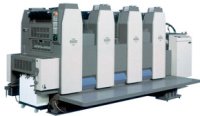 time. In this way the need of prepress disappears and data is printed directly from your computer. By eliminating this stage of the printing process digital printing is carried out much faster than other types of printing in printing industry. Digital printing uses printing plate for creating products. Due to the high accuracy and the possibility to make adjustments, digital printing considered to be modern way for creating printing items. In terms of quality, digital printing is considered to be more than worthy alternative to offset printing. In addition to the above popular and widely used types of print our printing house provides more original ways of making printing products. We will take into account all wishes of the customer during the process of production of designer cards, invitations, labels and stickers. Talented designers of our printing house will draft layout. Be sure that after discussion of the product with creative designers you will get not only unique but also original calendars, envelopes, booklets and brochures.
Large format printing is the best solution for advertising
This type of printing is used during production of labels, posters, billboard and also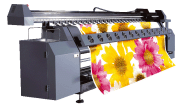 printing materials for further pasting of stickers on the shop windows. As you can guess by the title, large format printing is used when media size exceeds the usual standards for printing materials. Large format printing is widely used during production of outdoor advertising signs.
To offer the best products among the publishing houses of Moscow is worthy and lofty goal. Our team of highly professional and creative employees aspire to achieve this goal. Every day our team laid themselves out to provide exclusive, quality business cards, calendars, stickers, notepads and posters to our consumers. Guided by the statement that there is always room to improve, you can safely assume that the pursuit of the highest quality will remain in our team for a long time. Consequently, years will pass and our consumers still will get labels, greeting cards, envelopes and stationery of high quality.
Don't forget to check special offers of printing house FS Print.
We are always happy to see you in our printing house at the address:
Moscow, Dorozhniy driveway 1, house №4.
Phones:
+7(495) 642-97-46, 64-41-67, 504-60-26, 952-68-43.
Printing house FS print – typographic services, printing in Moscow