The design is a separate world. It cannot be described as process, you cannot touch it, you can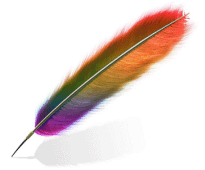 only feel and to get those, or other sensations. The design is versatile and one of its areas is printing. Design and creativity are inseparable concepts, so it's difficult to learn design, just by learning special programs in which it's created. The designer needs to be born. Printing offers an unlimited field for specialists for manifestation of their abilities. It's design of company logos and colorful design of brochures and catalogs, creating a unique corporate identity that will work on the image of your company. In the structure of any advanced typography should be own design department, because the conditions of tough competition demand to offer this service directly to the customer at the time of the first treatment. Our printing company has its own design bureau, which is divided into two sections, printing and web design. The printing department is working to create a fashion design - that is, the development of corporate identity of the client. It includes a selection of branded colors for a specific client company; color is the basis of design. On this basis, particular elements of brand style is created- brand fonts, logo, business card, an official company's letterhead, envelope, folder, booklet with the performance of services, as well as other components of the style of the company. Any design implies irreproachable specialized graphics programs. Our experts will not only design your printing, but also prepare it for printing. The other part of our design bureau is working on the creation of web design. In our time, when the huge part of advertising is on the Internet the value of web design is hard to overestimate. Design of websites, banners, intros pages for firms, it's aimed primarily on inform visitors of corporate websites about those goods and services that you offer. This kind of design is a combination of artistic abilities of the designer and technical experience, as the company's website should not only be stylish and eye-catching, but also convenient from the point of view of the average user. Often, many design bureaus make a big mistake, thinking primarily about the originality of the branded site without worrying about the user's characteristics. Our designers will help you create a design, which will attract attention and will make use convenient.
| | |
| --- | --- |
| Name of works | price |
| Changes to previously developed model (without approval) | 150 |
| Delineation/development business card layout, which contents simple logo | 700 |
| The depiction of the layout with a complex logo, installation images (tables,graphs, charts) | 900 |
| The development of a simple logo (combination of fonts, standard, cliparts) | 300 |
| The development of complex logo | 3000 |
| Work with the business card layout in the presence of the customer | 500 |
| Simple text layout | 250 |
| Simple graphic layout | 500 |
| Complex graphical layout | 700 |
| Render (logo vectorization) | 1500 |
| Render (development) graphics location maps | 600 |
| Identity design | 11000 |
| Flyers design A5, A4 | 1500 |
| Poster design A3, A2 | 2500 |
| Design for large format printing | 5000 |
| Brand book making | 35000 |
| Folder | 1500 |
| The design and layout of the strip A4 within the approved design layout | 800 |
| Pocket calendar | 1500 |
| Quarterly calendar design (top poster+ adv. field) | 3000 |
| The layout of the pillar | 1500 |
| Design paper bag | 1500 |
The cost of developing the design layout may vary depending on complexity, on average 1 hour of the designer's work costs about 1000 rubles. If you need to make, for example, a business card or banner with just one inscription and the background it costs 500 rubles.