Although, wide range of people uses digital printing, the term is virtually incomprehensible to the non-specialist in this area. So, what is digital printing? Many people mistakenly believe that it's printing on laser printers. However, it's not completely right. It's any kind of printing w

hich is started by running the file to print directly from your computer. This means no additional preparation such as film output and etc. is required for these kinds of printing. For digital printing it's not so important in which program the file prepared. Printing is possible from any program. The difference would be only in the quality of the image received at the output. And yet, often, we are talking about digital printing, talking about the method of electrophotographic image transfer on paper, that is, print on special industrial printers.
What advantages and disadvantages have this method? First of all, the main advantage of this method is the enormous saving of time on print. Such orders may be done before the client, not without reason, digital typographies call themselves "operative polygraphy". The second useful property of digital printing is that you don't need to order a large print run of printing. When printing on printers, there is virtually no such concept as "minimal edition". Either print is possible from 1 copy. It's important! If you need many different products, it makes no sense to order each kind by 1000 and then pieces. Finally, there is no analogue for digital printing. If you require any type of personalization that cannot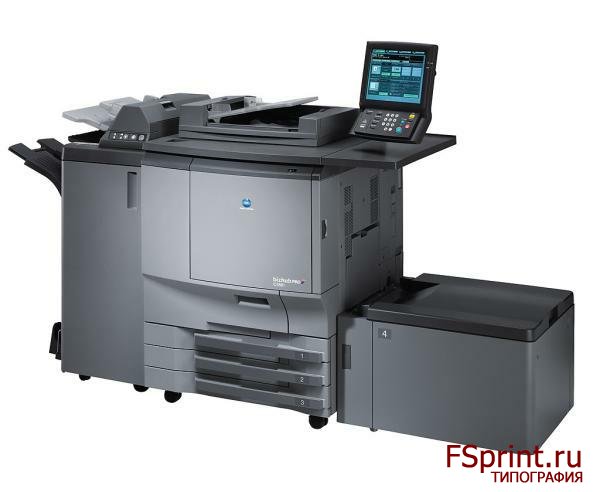 be performed on another printing equipment - invitations stamped with the personal data of the person, address the envelopes, lottery tickets and prepaid cards with a unique alphanumeric codes. All this is possible only in the method of printing directly from a file.
Nowadays digital printing is absolutely indispensable, especially taking into account that fact that all products after digital printing all may be subject to almost any type of post-processing - that is, lamination, foil stamping, UV coating, varnish and other types. The only exceptions are those works in which the color match 100%. Some colors like some of the Pontoons do not always come out with digital printing, due to the technological features of mixing colors. That's why, even if your circulation is more appropriate to produce digitally - small circulation, urgent order and stuff, always keep in mind that when the pontoon colors you can get not quite the result you expect. Apply to our printing house and you will meet real professionals in the field of digital printing. They are always happy to help you. They will look through the files, quickly make the necessary changes and will deliver your order with the highest quality and in a shortest possible time!