What unites any organization applying to printing firms? Whether it's small business or al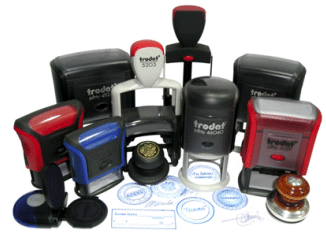 ready established strong business, all of them face the need to manufacture seals and stamps, because these products are necessary for everyone. For private entrepreneur or legal person. We offer different kinds of products - from regular silicone seals, stamp seals and stamps, protected by raster pattern. We also make duplicate copies of your seals on the reprint. All printing is produced on certified hardware by laser engraving or UV curing silicone mass. Our company has all the necessary equipment for the production of seals, stamps and facsimiles of any complexity, and also you will be able to purchase a variety of equipment - from simple to automatic kinds of equipment.
If you need to make seal or stamp urgently, it will not be a problem for us - after all, modern technologies allow producing seals, stamps and facsimiles in a few minutes! If you want to protect your corporate seal against forgery, technology will help you here. Now, it's possible to apply any one of the toughest pattern background printing, and even make a seal that will apply a special dye that is visible only under ultraviolet light! Visit us and you will receive detailed advice about the seals and stamps.