The office printing house "FS Print"

[location map]

7(495)504-60-26, 7(495)308‑36-43
7(495)221-29-36, 7(495)955-91-52
8 (800) 505-85-32

Moscow, ul.Podolskih kursantov, 3
The underground Kievskaya, Bryanskaya Street 5
Working hours:
Monday- Sunday: 8:30 - 23:00
Wobblers. The design of lures, manufacture of lures.
Wobblers are a type of POS materials. This production is a small format, various forms of the product w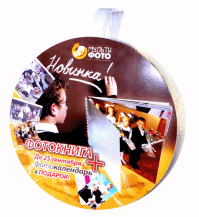 hich with a help of a special plastic legs attached to the stands, racks and shelves of the store, additionally attracting by its breadth and movement ( to vobble - dangle) customers ' attention to a particular product. It is very important to make this promotional tool more noticeable and eye-catching, for this purpose various printing technologies are used. In our office you will be able to order wobblers of any shape and size! In addition, we are pleased to offer you the manufacture of wobblers at very affordable prices, since we not only produce wobblers, but also make the legs for them, and shop of manual works allows us to collect the product with legs quickly. We also offer to printing houses which do not have the ability to manufacture the legs, purchase them from us. To your attention we offer the feet of different sizes and densities that will allow you to expand significantly the range of POS materials.
Prices on wobblers
Wobbler A6 4+0, cardboard with agnost. Coating, lamination 1+0 32 Mick, indiv. The shape for cutting, leg 300 microns spenny Scotch.
| | |
| --- | --- |
| pcs. | Price |
| 100 | 3 764 р. |
| 200 | 4 208 р. |
| 300 | 4 503 р. |
| 500 | 4 904 р. |
| 1000 | 7 237 р. |
| 3000 | 15 797 р. |
| 5000 | 22 908 р. |
| 10000 | 37 472 р. |